iBASE Lists C246 Motherboards for Intel Xeon E CPUs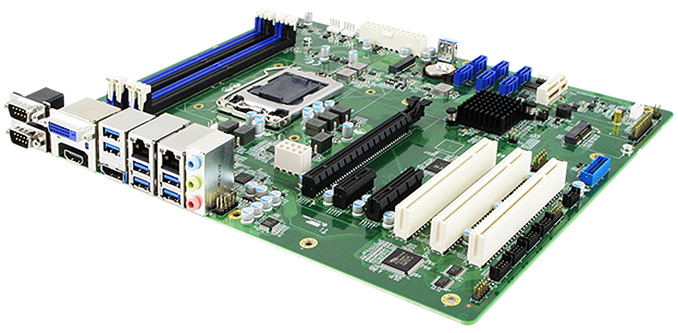 3 PCI slots, supports up to 64GB ram, full complement of new ports AND enough legacy support to get by with anything you might have lying around that still works. I am seriously considering building one of these to replacing my current scope machine which is now 17 years old!
The iBase staff responded:
Yes. indeed support 5V across all three PCI slot.

If you need board, you can get it directly from our USA office.

I will provide the price information tomorrow as well.

Dr Qi Chen
ibase-USA
iBase has provided pricing information and confirmed that the 3 PCI slots support 5V operation, which is needed for legacy Scope DSP card users (as opposed to Xite users). Please note that these boards ARE competitively priced against makers with similar build quality (Supermicro, Tyan, Intel, etc.), as iBase intends these for 24/7 use in embedded systems and supports their boards much longer than consumer brands.
Hello Matthew,


MB995VF-C246 (ATX)
LGA1151 Xeon & Core i7/i5/i3
C246 PCH
I219LM + Intel I210AT GbE
VGA (HDMI 2.0/DVI-D/DisplayPort)
SATAIII x6
COM x 6 (RS232/422/485 x2+RS232 x4)
PCIe(16x)+PCIe(4x)+PCIe(1x)
3xPCI
Mini PCIe+M.2(M-key)+M.2(E-key)
iAMT11.6,TPM(2.0),iSMART(RoHS)
$343.0


MB995VF (ATX)
LGA1151 Core i7/i5/i3
C246 PCH
I219LM+Intel I211AT GbE
VGA (HDMI 2.0/DVI-D/DisplayPort)
SATAIII x4
COM x 6 (RS232/422/485 x2+RS232 x4)
PCIe(16x)+PCIe(4x)+PCIe(1x)
3xPCI
Mini PCIe+M.2(M-key)+M.2(E-key)
iAMT11.6,TPM(2.0),iSMART(RoHS)
$331.0

(email available on request by pm to me for Ordering department, C/O Shirley @ iBase