JoPo wrote:
Thanks, Dragon, to take time to explain. As I don't have any hardware modular, I don't know the voltage value. But now, I get what you're meaning. The relation is linear...
I'd like to know the max voltage value on a modular system... Is it 10v ? So the normalised signal would be 0v --> 10v ? Right ?
... After checking in wikipedia, I can see that there are 3 normalised voltages : +/- 15V ; +/- 12V or +/-18V ! One has to take care to not feed a 12v max module with 18v ! Converters are needed to use several voltages ??
Software are less risky ! And I don't have enough space & money, anyway !

Anyway... ShogunSpy gave me the calibration file which works perfectly for all midi octave ! Very useful !
My modular synth has switchable ranges from -5 to +5V or 0 to 10V. The other ranges are the supply voltages, which are normally not used directly as CV.
It is guaranteed in my system, that no voltage exceeds these limits. SO you can mix audio and control signals without fear off overloading.
You have a choice of input-type (linear or exponential) for most of the modules (VCO,VCF or VCA). Also EG exist, which accept CV as inputs (i.e. definition of A,D, S or R).
With modular synths, yes, space is an issue, but actually no risk.
WOK (wall of knobs): (all cases were designed and built by me)
Attachment: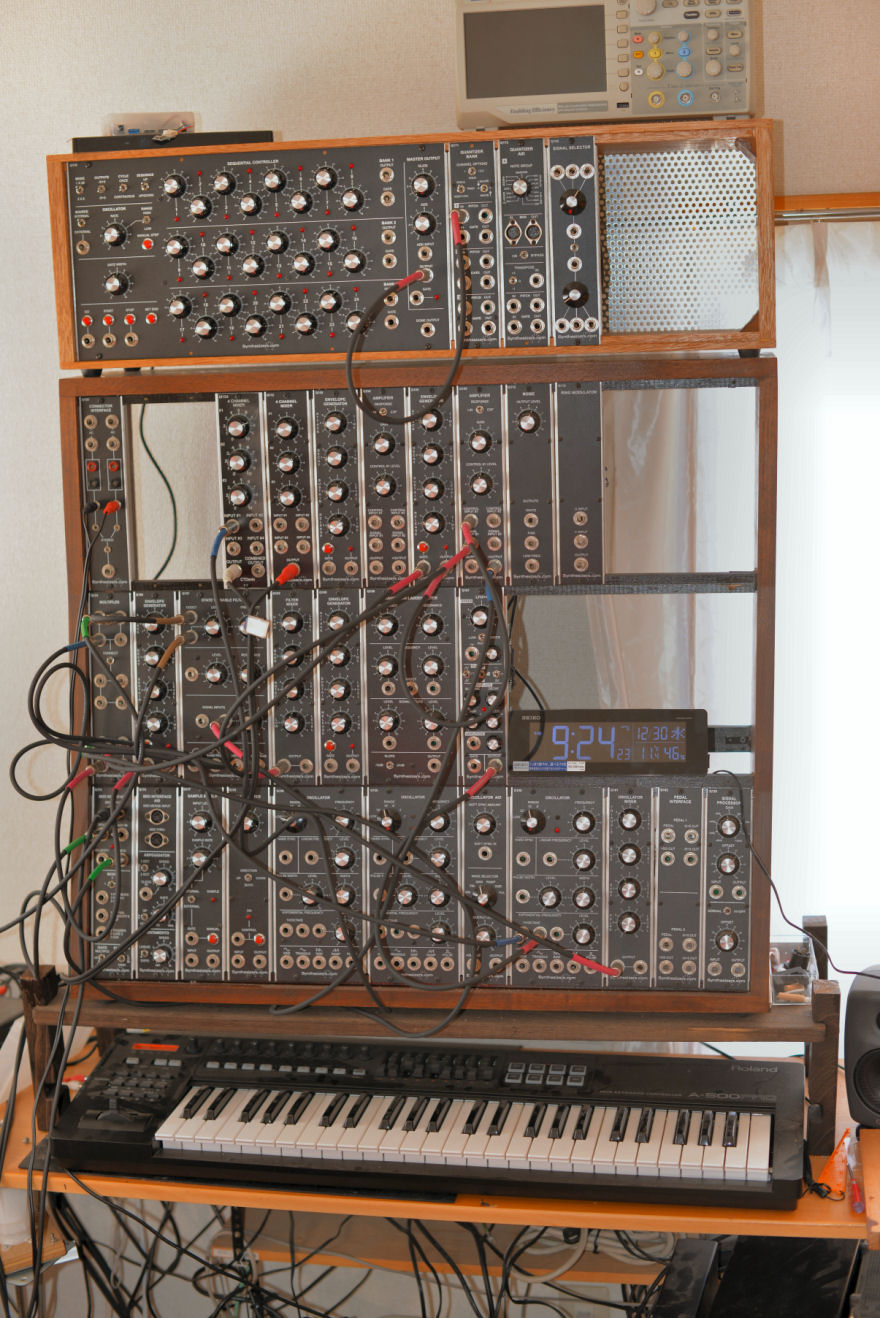 snth.JPG [ 287.74 KiB | Viewed 1572 times ]