dbmac wrote:
You're way ahead of me - I'm still finishing up lesson 1
No worries db it's not a race by any means look forward to hearing your track...Mine could do with an extra 10 secs got any spare

at0m wrote:
On that ADSR you can use
Slope
, for envelopes that don't have such option, there's
VCA Exponential
. A ringmodulated envelope xfading with the original envelope would do the same.
Note that all these make the whole envelope exponential, not just the Decay. But since you're after a snappy Attack, I guess that won't hurt

[edit] you guys didn't trick me in doing your homework eh?

Right at0m I kind of stumbled across this today looking at one of the offcial flexor patches the tb free -0- free
In the guts of the circuit you can see the ring mods which in the case of the deacy is connected to the multi val and the amplitude modulator
Attachment: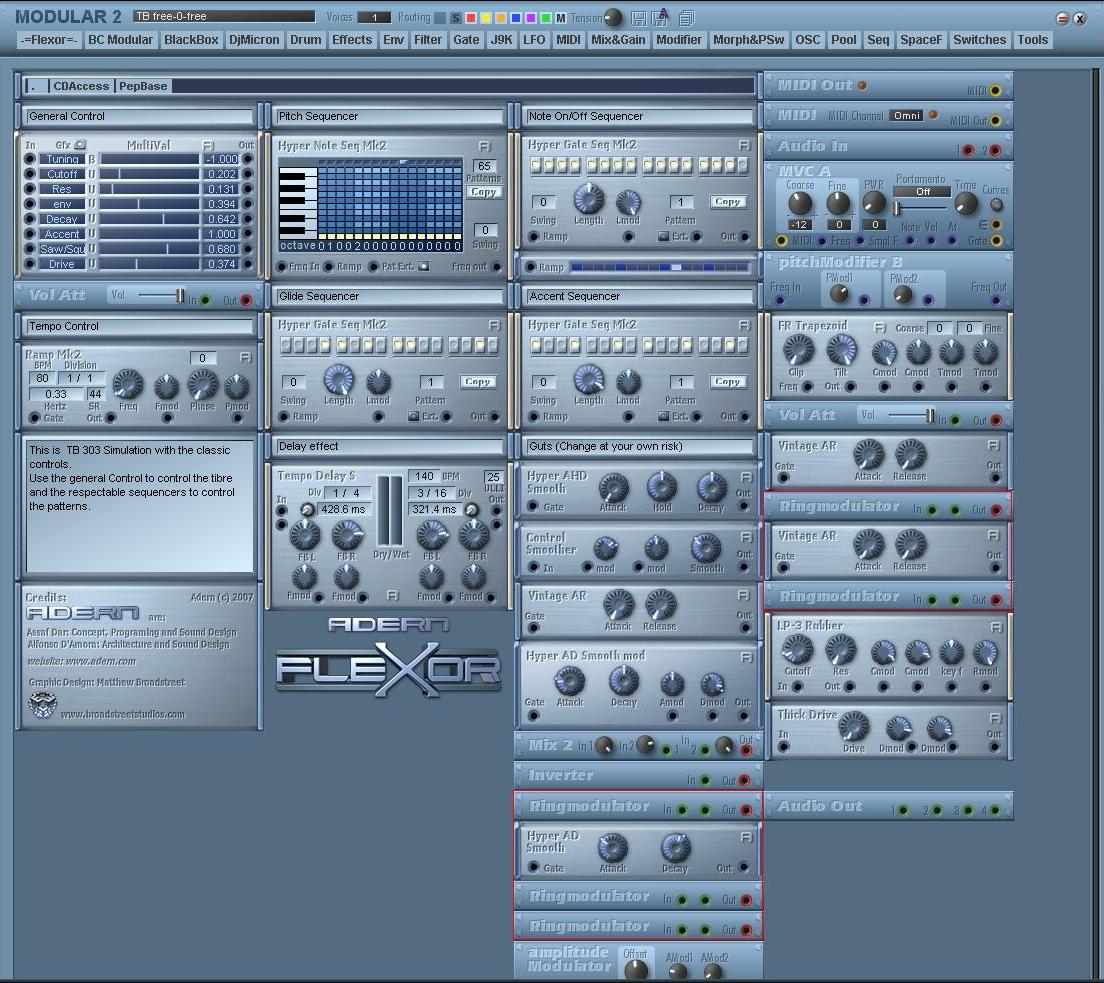 crop expo env.JPG [ 202.58 KiB | Viewed 3338 times ]
The circuit that isistoy is the circuit we are working with so these additions wouldn't count in the homework anyway. It's just useful info I think
So you haven't been suckered at0m. Honest

strav100 wrote:
Yeah I'm doing this in the middle of OU work and going out to work, so I have to fit it in a short space of time. It means the tracks are very unpolished, unfinished and raw - just rough sketches

The Volume Envelope Generator (VEG)

Sharp attack, exponential decay, fixed decay and rather long
time. (In the Devil Fish it can be altered between very short,
normal and infinite sustain.)

Drives the VCA and does nothing else.

Thats the ADSR controlling the Lin VCA so :
So you want the attack fast / decay very high up so it dies out slowly and sustain/release at 0
Change the slope setting to exponential
Unfinished and raw sounds good enough

You're right on the adsr.
Isistoy this one offers the decay mod
Attachment: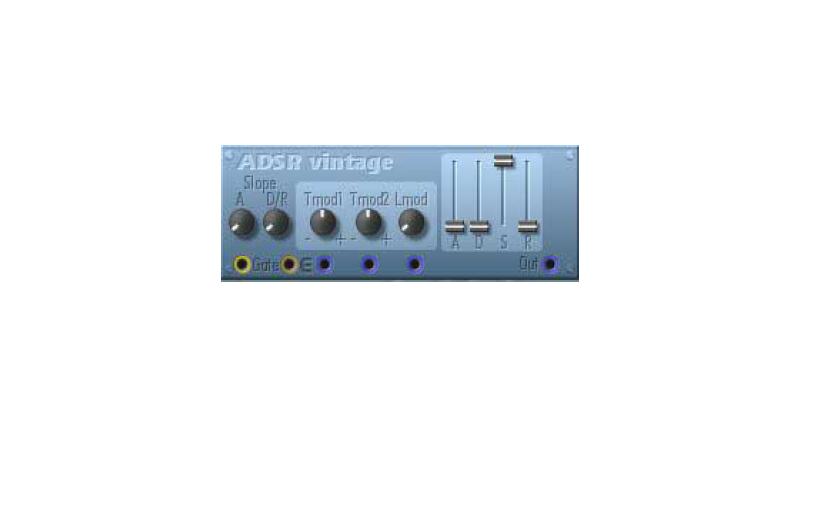 adsr mod vintage.JPG [ 16.26 KiB | Viewed 3448 times ]