Thanks for the suggestions guys
jksuperstar, I tried resetting the resample rate but no good, also tried changing to different sample rates and also slave to master and back, but no difference. Front panel Mic Inputs and phones Output are not working at all.
I also tried your suggestion of creating a completely new project, and set one up using just the Mic-DI Source module, micromixer, and phones dest module. I did a shutdown on DAW turned XITE-1 off and on again, resteated the HDMI, unplugged and plugged in power supply again and rebooted DAW, but still no good. Nothing seems to be making any difference, other than when I remove the top plate off the XITE-1.
DragonSF, yes I am beginning to think it can only be a cold solder joint as you too suggest. Thinking about the fact that the front panel works nearly always when I remove the top panel off the unit but as soon as I put it back on the front panel I/O may or may not work, one thing I have noticed is when the top panel is on, if I look from the bottom of the XITE-1, the top panel seems to push the front plate of the XITE-1 slightly on each side, which creates a very slight bend in the front panel. I am beginning to think this could be affecting a contact somethwhere on the front panel, and looks llike a slight fault in the manufacturing process of the panels.
Attachment: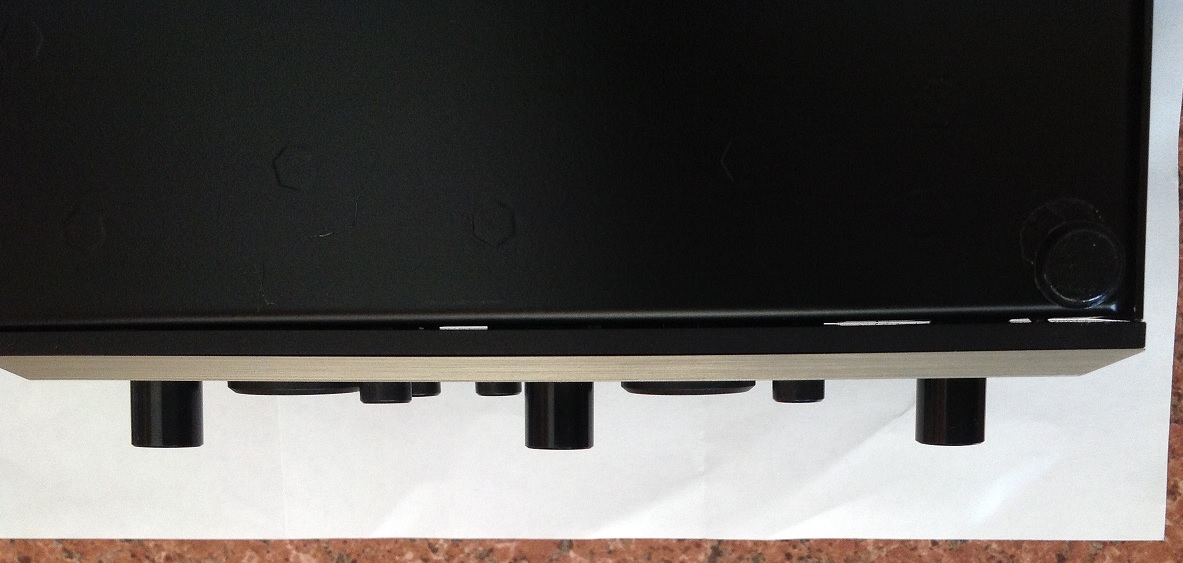 View from Bottom of XITE-1 showing Front Panel pushed out at Mics & Phones side.jpg [ 174.14 KiB | Viewed 1284 times ]
Attachment: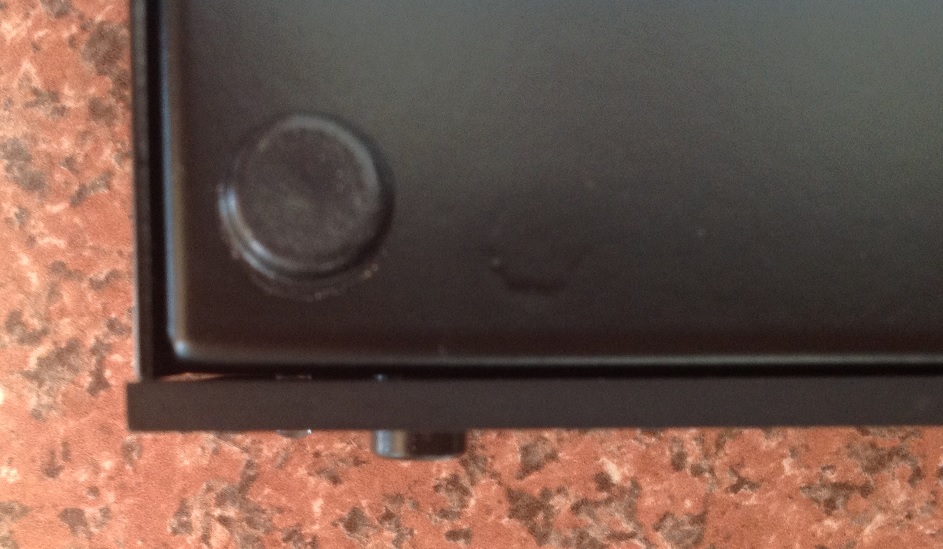 View from Bottom of XITE-1 showing Front Panel pushed out at Power Switch side.jpg [ 163.94 KiB | Viewed 1284 times ]
As you can see from the photos, the front panel is being pushed out at each side by the top panel of the XITE which folds over the sides and back of the unit when in place, so I think this may be part of the problem, and perhaps the only thing I can do now is to contact support and see if I can get the unit returned for repairs. A real pain, but I guess there is little else I can do at this point. However I am open to any other suggestions.
Cheers guys