Loving new project builds for summer venues.
One of my favorite tricks for non dNa FX (since they escape phase) is to add SpaceF's Micro mDelays to an AUX.
I just sit there and go from o-127 on the Channels AUX knob, adding/subtracting amounts until it becomes transparent.
BBD Pitch adds some coloration from the BPF, which does sound fine actually, but I tweak the AUX with pure synths brass and Piano sounds to cover the ranges and what a nice quality sound I get when adding AUX.
No level increases, no tonal changes, just effect depth per need...
RME and UAD will never compete without customized automation control.
Static is cool, if you like sounding static...
Attachment: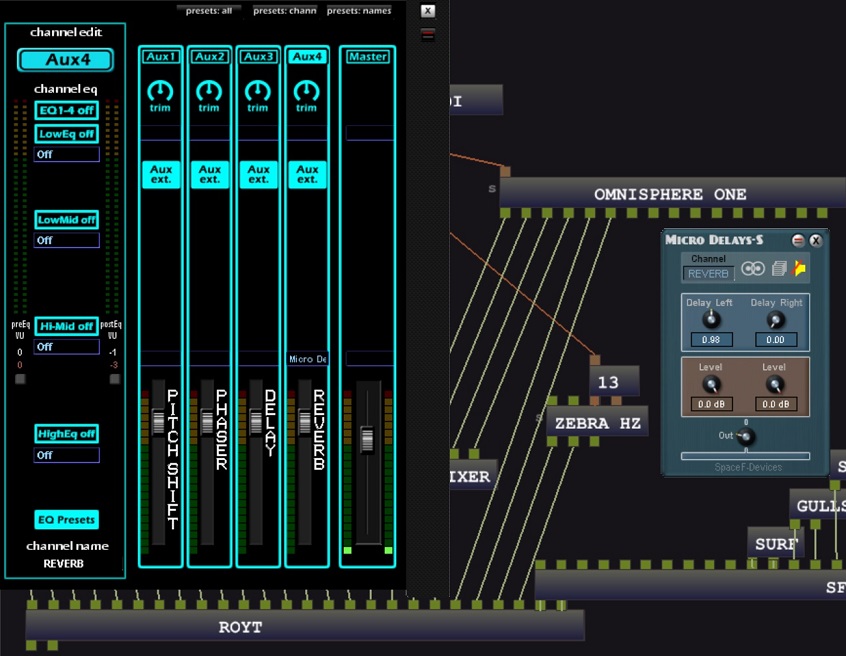 AUX 4.jpg [ 151.47 KiB | Viewed 827 times ]