Good answer.
It also means though that if channels had everything in line then you wouldnt need the main mixer taking up a whole screen, so that screen would be freed up for something else.
Although maybe not as many channels because they would be wider.
ScopeRise mixer has channels only, but no option to show all 32 at once .... Rather it toggles between 1-16 and 17-32. I'd rather have all 1-32 taking up a full width of a single screen.
But even then I have to double click on insert slots to open stuff which is Not the same as any real desk I've worked.
'Like having real hardware' is a Scope selling point isn't it ?
And with today's wider landscape style flat screens with higher res, this is one aspect that may be more viable now than it was at the time all these other Scope mixers were designed.
Its already been done in Native :
Attachment:
File comment: Reason SSL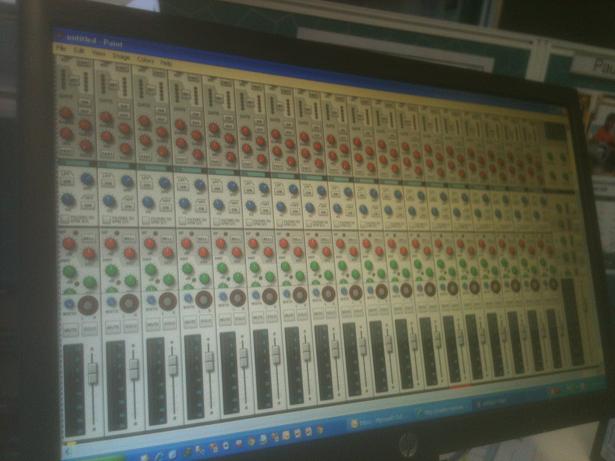 reason-ssl.JPG [ 46.45 KiB | Viewed 2891 times ]
And this is only a 21" screen (18 stereo channels + master section) - imagine what could be displayed on 30" or more...oh, and another good thing about the Reason SSL design - the number of channels is dynamic... the way it is on the Scope micromixer but not on any of the larger ones.
Much harder to do on DSP than in Native it seems...