Euuu...h... Just a minute, please....
Here are irqs, apparently the Xite is alone on 18.
Attachment: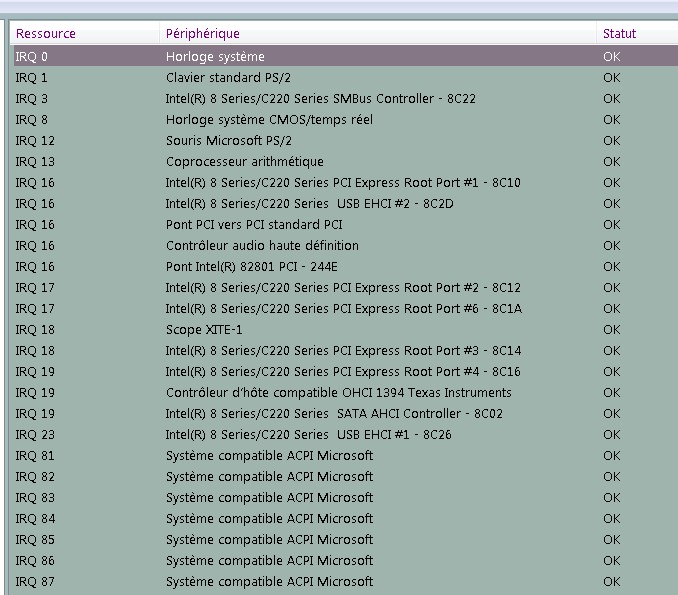 irq.jpg [ 106.33 KiB | Viewed 1531 times ]
Sorry, it's in french -> périphérique = devices ; ressource = ressource...... Ok = ok !

On my ancient pc, the xite shared the graphic card + something else like usb, don't remember well but there was no noise and hyperthreading was on. Yes, I know, it doesn't mean nothing...
If I understood correctly, my cpu doesn't have any hyperthreading feature but turbo, it seems yes :
http://ark.intel.com/products/80816/Int ... o-3_70-GHz
Turbo is suppose to start only when needed and I don't think I've already pushed the pc ressources as hard.. Why would this be a problem ? If I understand well, when turbo is active, instead of running at 3Ghz, the cpu runs at 3.7Ghz...
But I must say that my computer features knowledge is quite limited !
Any idea ?