Here's a couple of new tips for the STM Mixers.
Really prefer not touching the mouse at all.
So I save 2 x screensets for the Bus Page and another for the Channels.
When calling up the Bus page I can scroll through the AUX sends/Returns and Busses.
Just assign a fader/knob and go left to right.
Also I prefer selecting 16 channels to view instead of 24. 8 also works if more
screen real estate is needed.
But a screenset recall of the channel page allows you to scroll through the channels now.
That same MIDI CC# assigned to the lower right channel also allows you to view Master
Channel page only too using a 3rd Screenset.
Now you can view each master channel with AUX sends in a Master view only page.
If you really want to get assign the view buttons for window size each to a CC# too.
8 channels MIDI CC#98
16 Channels MIDI CC#99 and so on, etc.
These guys were so far ahead of their time we only now are starting to see the depth
of their foresight.
Attachment:
bus scroll.jpg [ 228.38 KiB | Viewed 1290 times ]
Attachment: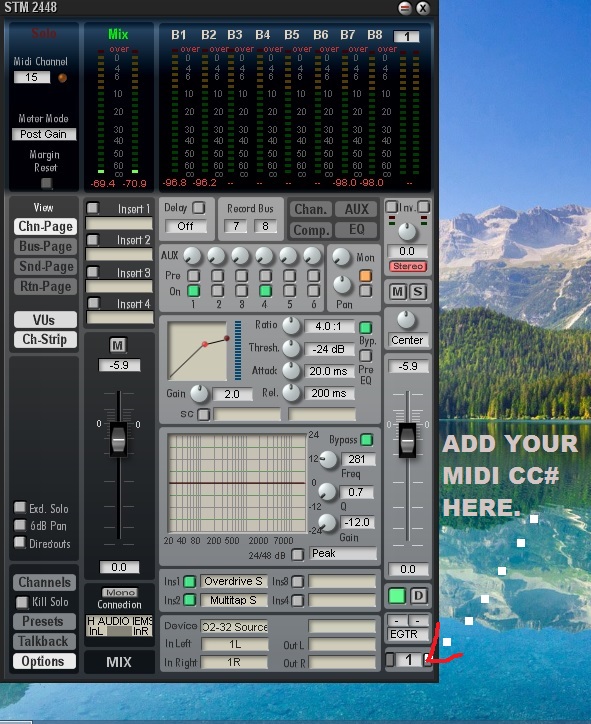 channel scroll.jpg [ 182.39 KiB | Viewed 1290 times ]