I am somewhat reluctant to release this plugin as it suffers from dropped notes/chords if you are not very careful in setting it up.
Also at high tempos it gets worse!
Anyway, maybe some one out there can advise me on the best way to address the various underlying midi issues?
There is a lot of asynchronous switching going on when you change chords. This might be part of the problem?
I might do a cut down version with, say, 12 chords to see if that improves things.
I have included a pdf that sets out the features and a short midi file to test it.
The wav included was created using Vectron (7 voices) - preset 'Dream Keys'.
regards
maus
Attachment: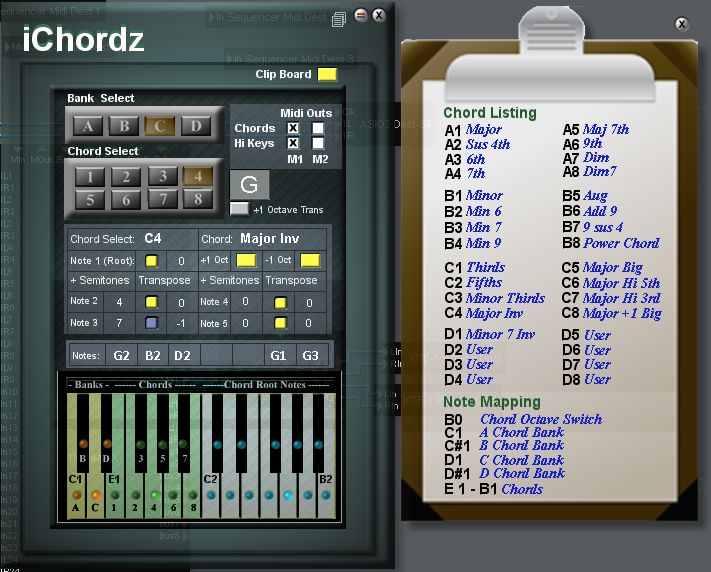 iChordz.png [ 340.86 KiB | Viewed 2026 times ]
Attachment:
iChordz.zip [3.34 MiB]
Downloaded 122 times