Hi There,
Ok, I have created 2 new versions of the iRoute 8x8 (iRout88 and iRout_Lite_88)
iRout88 - has text faders to control which output each input can be ported.
This version will not recall in your project full settings if you manually set extra outputs for each input (The text fader switching logic won't allow it)
iRout_Lite_88 - no text faders, so you need to manually choose one or more output for each input.
This version you can set and recall each input to appear at one or more outputs of your choosing.
Both now have mutes on both inputs and outputs and I have added input connection fields.
I hope they are useful?
Happy to take comment and I intend to update iRoute 16x16 and iRoute 24x24 next along the same lines..
regards
maus
Attachment: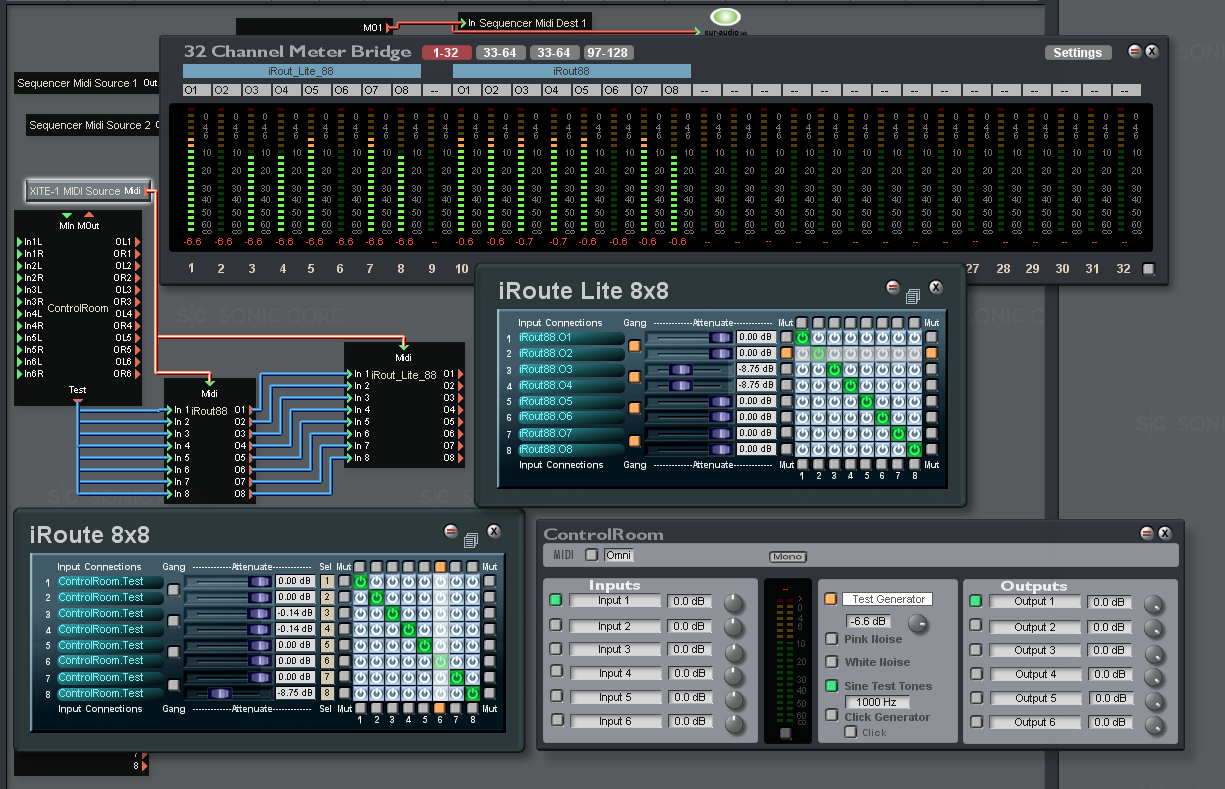 iRout88 iRoutLite88.png [ 234.26 KiB | Viewed 440 times ]
Attachment:
iRout88.zip [556.16 KiB]
Downloaded 45 times