My first Modular Patch for Solaris AES/EBU.
Solaris has internal effects, and many like them as is.
I am a hardware FX guy who takes these sounds to the outside world.
On stage often what we find acceptable in our nearfields and headphones suck.
No offense to developers, but trying to emulate discrete audio is challenging still.
So to combat mediocre baked in FX I use a pair of TC Fireworx.
But even that unit doesn't get the thickness in phasing from a dedicated rack mounted MXR.
Moog and Oberheim pedals were really thick too.
Can't find these without paying extreme amounts of cash so I often settle for less.
The closest I can get is Modular and Jamie's awesome Oakley, but even then I want more feedback.
Cannot get it as the artifacts and out of control looping occur.
Parser Filter is the perfect phaser for this.
It's thick enough to keep me from spending 1,000 bucks for an ancient mono 1U MXR rack.
Very nice.
So already I have a return on my investment.
Ankyu
Attachment:

TEMPLATE.jpg [ 144.59 KiB | Viewed 1393 times ]
Attachment: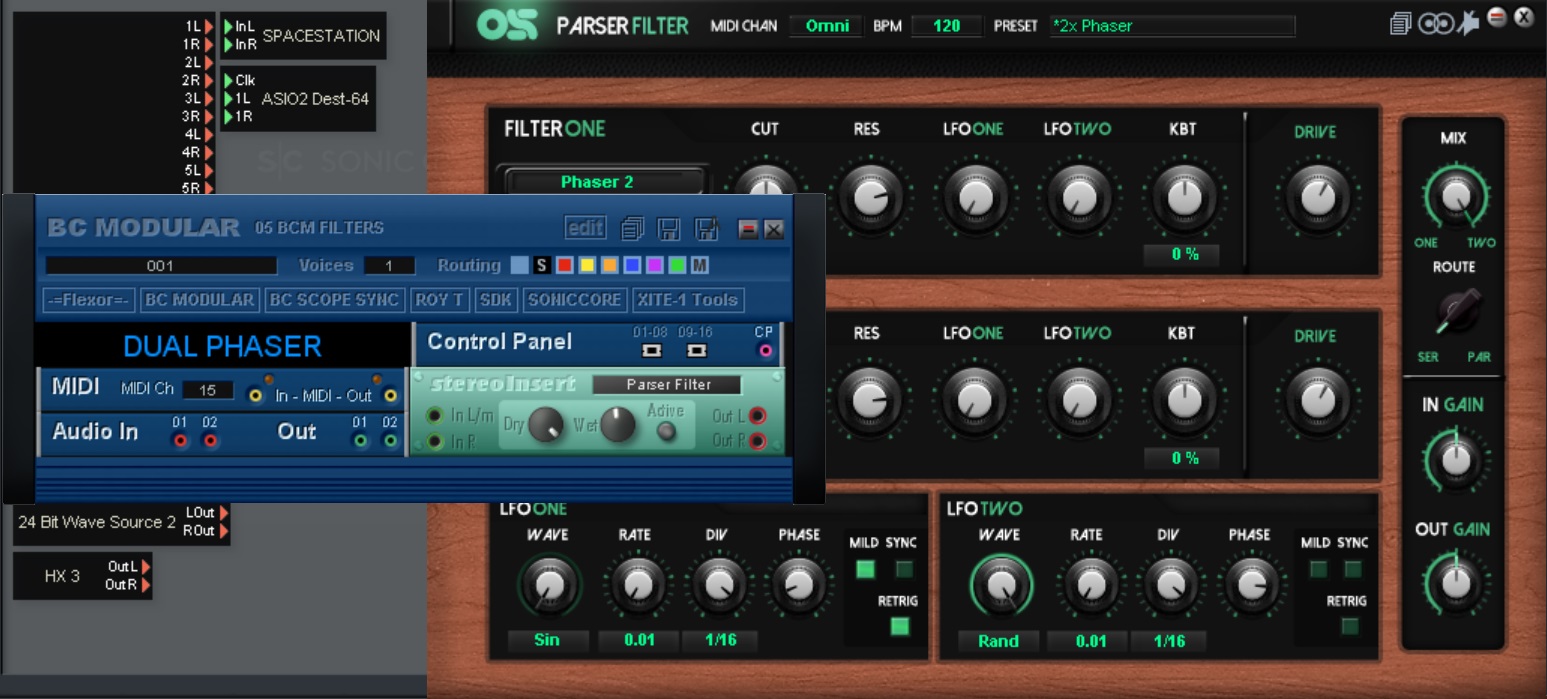 BCM PARSER FILTER.jpg [ 265.1 KiB | Viewed 1393 times ]