Always had an issue with the B2003 sounding like a real Hammond B3. It does do a great job of a stopped Rotor sound, then adding an Overdrive plug pre B2003 inputs for a close sounding ELP/Deep Purple tone, but the drawbars are just not Hammond sounding to my ears.
So I got Vb3 and a Melda MRotary Cabinet.
Tried using Scope Overdrive in between them by routing ASIO in puts and outputs back into Bidule, but ended up getting a Multiband Distrotion plug in from Melda and post VB3 pre MRotary and what a great sounding Hammond B3 I have now.
The above Multiband Compressor is excellent though in an Effects slot on the mixer for final touch ups, and I couldn't be happier.
Nice having the right bands and adding Limiting (high ratio Compressor settings) on every band.
Excellent news from the front lines in the War On Live Performance.........
Attachment: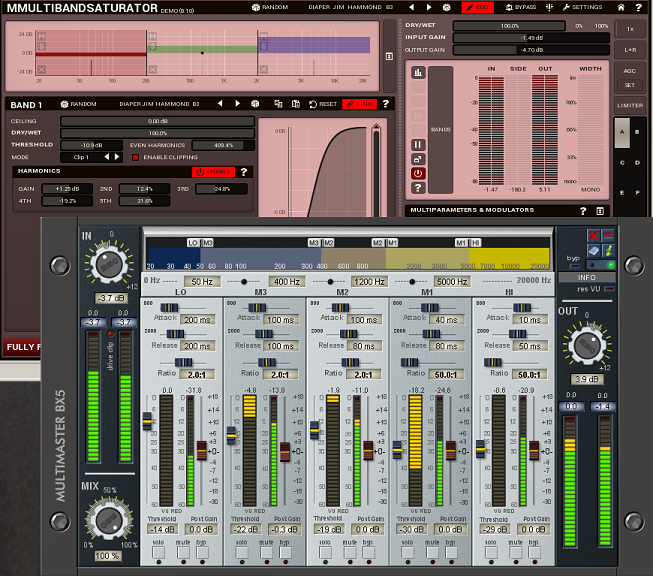 Untitled.png [ 464.8 KiB | Viewed 2360 times ]