Hi There,
I have put together a stem mixer for my own use.
You might find it useful as well.
It is heavy on DSP so those with PCI cards might find it limited in its use.
It does load on my Pular 2 card, but I think it would not do so on a Luna card.
Works fine on XITE-1.
There is an overview PDF included to help you understand what features are of the mixer.
I have not tested every last function to date, so if you find anything that needs work please let me know.
Hope you like it.
maus
Attachment: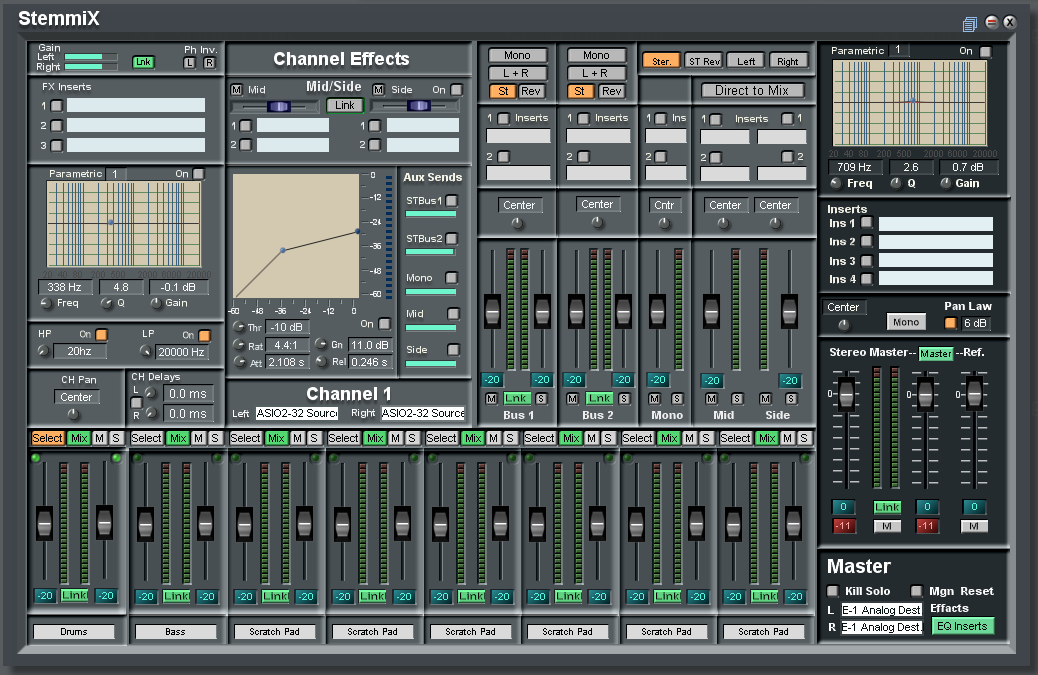 StemmiX.png [ 126.1 KiB | Viewed 332 times ]
Attachment:
Stemmix.zip [2.52 MiB]
Downloaded 36 times