Hi Guys,
I have reworked my Midi filter Router.
Its now easier to visualize what's and probably makes more sense.
Changes:
- Moved the Filters to the outputs (Previously each input had two filters going to 2 4x4 routers, a bit convoluted I think). Now you can send each midi channel to 8 Midi outs, each with its own filter.
- Mutes in both inputs and output arises of the router.
- Moved the filters to their own panel. Makes the main panel smaller and keeps filtering routing separate to some degree - setup your filters and close the panel out of the way.
I hope you like it.
Let me know if you have any issues
maus
Attachment: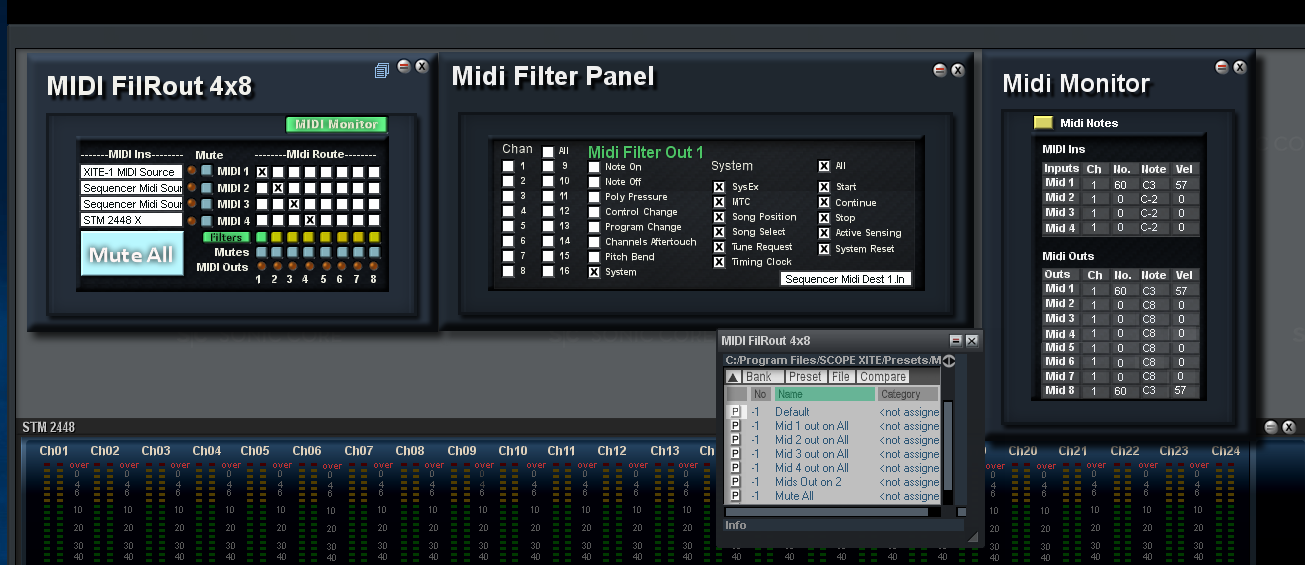 MIDI FilRout 4x8.png [ 236.86 KiB | Viewed 352 times ]
Attachment:
MIDI FilRout 4x8.zip [1.79 MiB]
Downloaded 41 times