JoPo wrote:
Very useful !

Just wanted to say that on my xite, matrix settings are not saved with the project. Is it normal ?
Hi JoPo,
I just twigged what the problem might be.
The Text Faders clear all the LED's except the number they are set to, so when recalling a project the text fader parameters clear all but their allocated numbers.
I have rebuilt these devices with new panels (see below).
Would you like me to leave the text faders off and so you can only select each LED manually?
That way it will (I think) save the all of the parameters in the project.
My original thought was to be able to move outputs via text fader Midi CC's, but that may not be all that useful?
The devices below all work, but I have a little work to do to finish building the Parameters and PresetLists.
I have added mutes to the outputs and connection info for the inputs, otherwise they are pretty much the same as before.
I will release them shortly
maus
Attachment: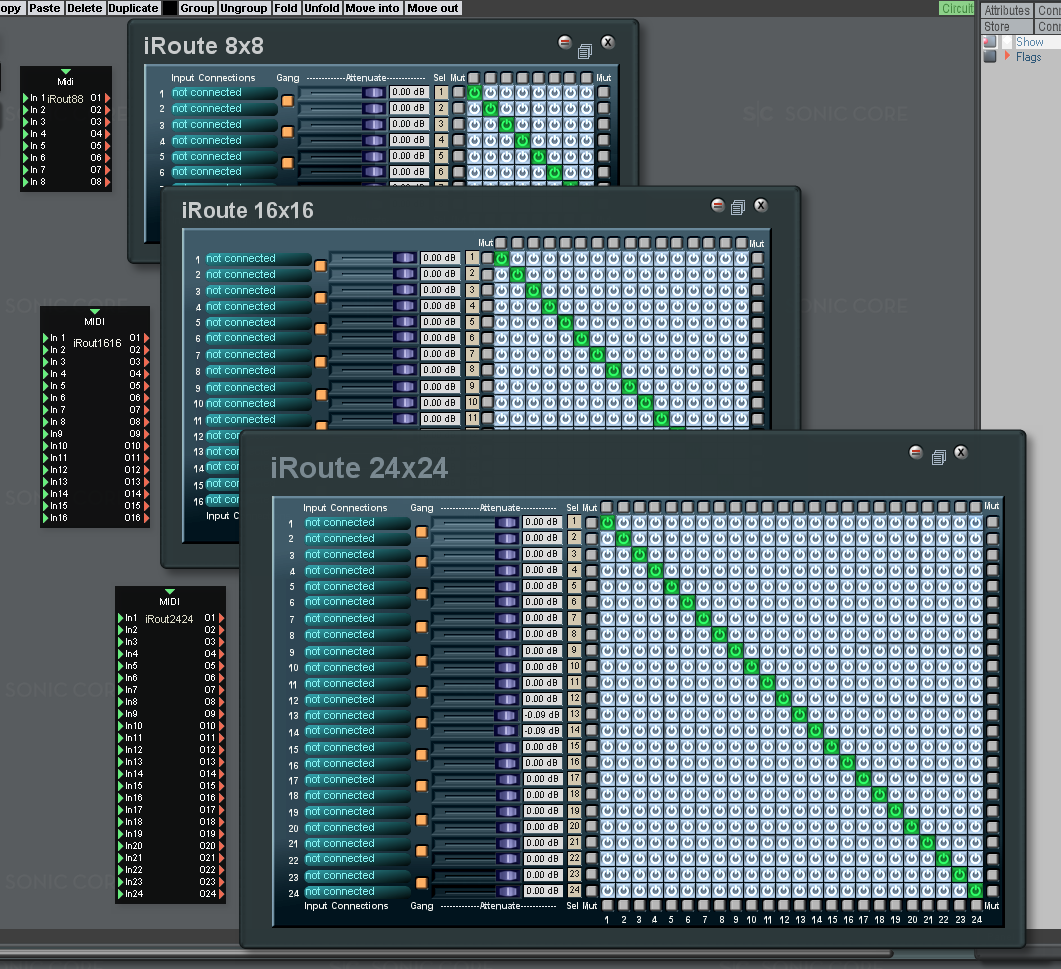 Matrces.png [ 314 KiB | Viewed 729 times ]