The pan feeling in increased by very short delay : when pan goes on right, left is delayed & vice versa. With fast autopan, more than 1.1ms start to be audible but delay mays go untill 4,2ms. But with slow one, you can go to 4.2ms...
Attachment: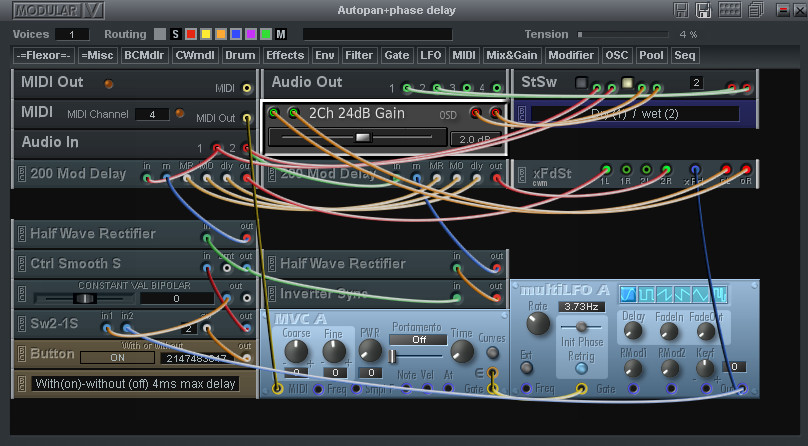 Autopan+dly.jpg [ 121.38 KiB | Viewed 942 times ]
Attachment:
Autopan+phase delay.rar [611.96 KiB]
Downloaded 56 times
You can hear the difference with/without delay by clicking on the beige 'button'.
BCmodular & CWmodular needed + Roy's BCmodular modules. For those who don't have modular IV, you can reproduce the patch with the jpg !

Cheers !