Just assign the same cc you use for mixer pan to the 'constant B' module. You can compare dry/wet with the stereo switch just before audio outputs. Put that patch simply in the stereo signal you want to modulate its pan, at the mixer input.
Attachment: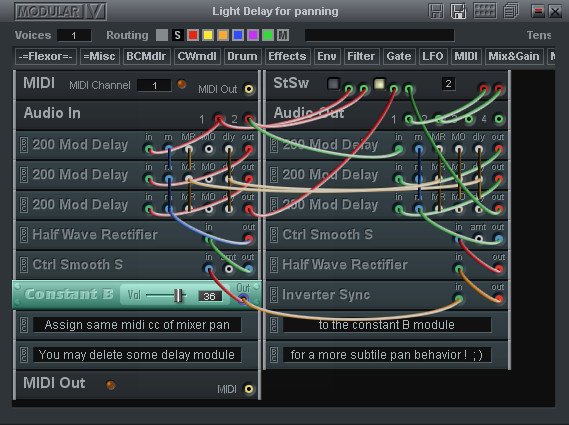 dly pan.jpg [ 87.67 KiB | Viewed 1162 times ]
When left panning, it delays right and with right panning, it delays left from 0 -> 12ms.
Attachment:
Light Delay for panning.rar [534.88 KiB]
Downloaded 44 times