I have many.
To the Modular Ninja,...........Trickery is his weapon.
Routing.........A Way of Life.
Here's RoyTs Large MIDI Monitor for Project Windows.
Disclaimer: This is very hard to reproduce as it is a Modular Module.
Not suppose to be in a project window.
I just kept dragging and releasing it from a Mod Shell into the routing window, and one
day it set itself up in the far left corner.
I cannot reproduce this in the XITE-1 but saved the default for every project since 2008.
The module must reside in the Modular Modules folder somewhere, that's up to the user.
Attachment:
DEFAULT LARGE MIDI MONITOR.zip [24.04 KiB]
Downloaded 74 times
Hope this is useful.
Attachment: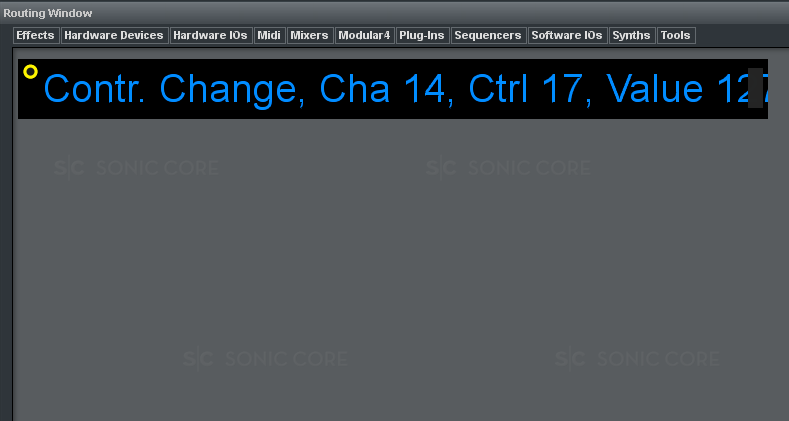 Untitled.png [ 20.9 KiB | Viewed 2684 times ]