I often need those kind of fx. You could use free MOVEQ on your bass with your BD on the side chain.
Attachment: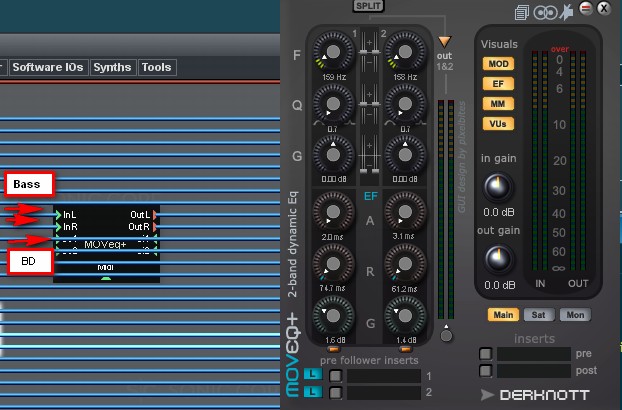 BD_low_cut.jpg [ 77.36 KiB | Viewed 2089 times ]
Your bass arrives in inL & inR. The device exists in mono.
BD is on side chain. In the image, I set both bands to cut low frequencies to get more result but one band mays be enough. You can adjust the attac and release with the envelope follower.
MOVEQ is awesome for this kind of job.
I tried with modular but the result is not very nice. (Maybe someone will do better). Is your BD audio or do you have the BD track in midi too ? Because if you have it in midi, you can do such things :
Attachment: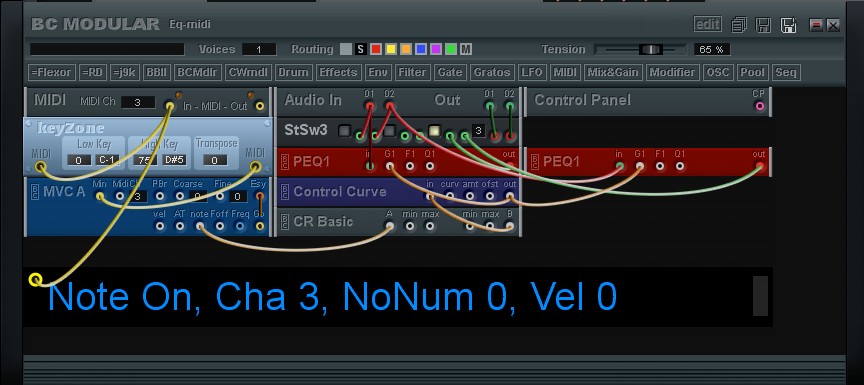 midi_eq.jpg [ 83.6 KiB | Viewed 2089 times ]
It's an eq which I use on a bass and which is modulated by its midi bass track : when it's low midi keys, nothing happens but when it's high midi keys, it increases the low frequencies. So more high are the bass note and more low frequencies the eq adds & vice versa. The result is really good. You could extrapolate to your needs with the bass drum. (Only if, like me, your bass track is midi... Otherwise, you'll have to replace the midi signal used to modulate the eq with an audio signal, that's it.