Preparing for an A16 Ultra so made a Z Link project.
Using the XITE-1 ins and outs, plus the A16s I can mix the whole group live.
Did this before using 3 x Scope Pro cards and it was a PITA.
Not because of Scope but I became a soundman with lots of requests while trying
to perform my own stuff.
Now I have an XITE-1/A16 and the mighty Physis K4 Controller, piece of cake.
Lead VOX
Bass Direct
2nd Lead VOX
JCM 800 mic'd
Pulse Tube Amp mic'd
Kick/snare/hihat/ 3 rack toms/2 floor toms
3 sets of IEMs
QSC KW Series PA w/ 2 x QSC K12 Sidefills
DBX iEQ-15 for Mains
DBX 1046
Bellari RP562 Sonic Enhancer w/ RCA 5751 Command matched NOS NIB Tubes circa 1958
2 x Cascaded TC Fireworx for vocal FX
1 x TC Fireworx for Keys
STM with 14 channel insert FX
AUX 1 SAL Chorus
AUX 3 dNa Prime Time
AUX 4 SC Room Reverb
AUX 5 Fireworx keys
AUX 6 Fireworx Vocals (Cascaded x 2 )
BUS Outs for 3 x JHAudio Raxanne custom IEMs
Attachment: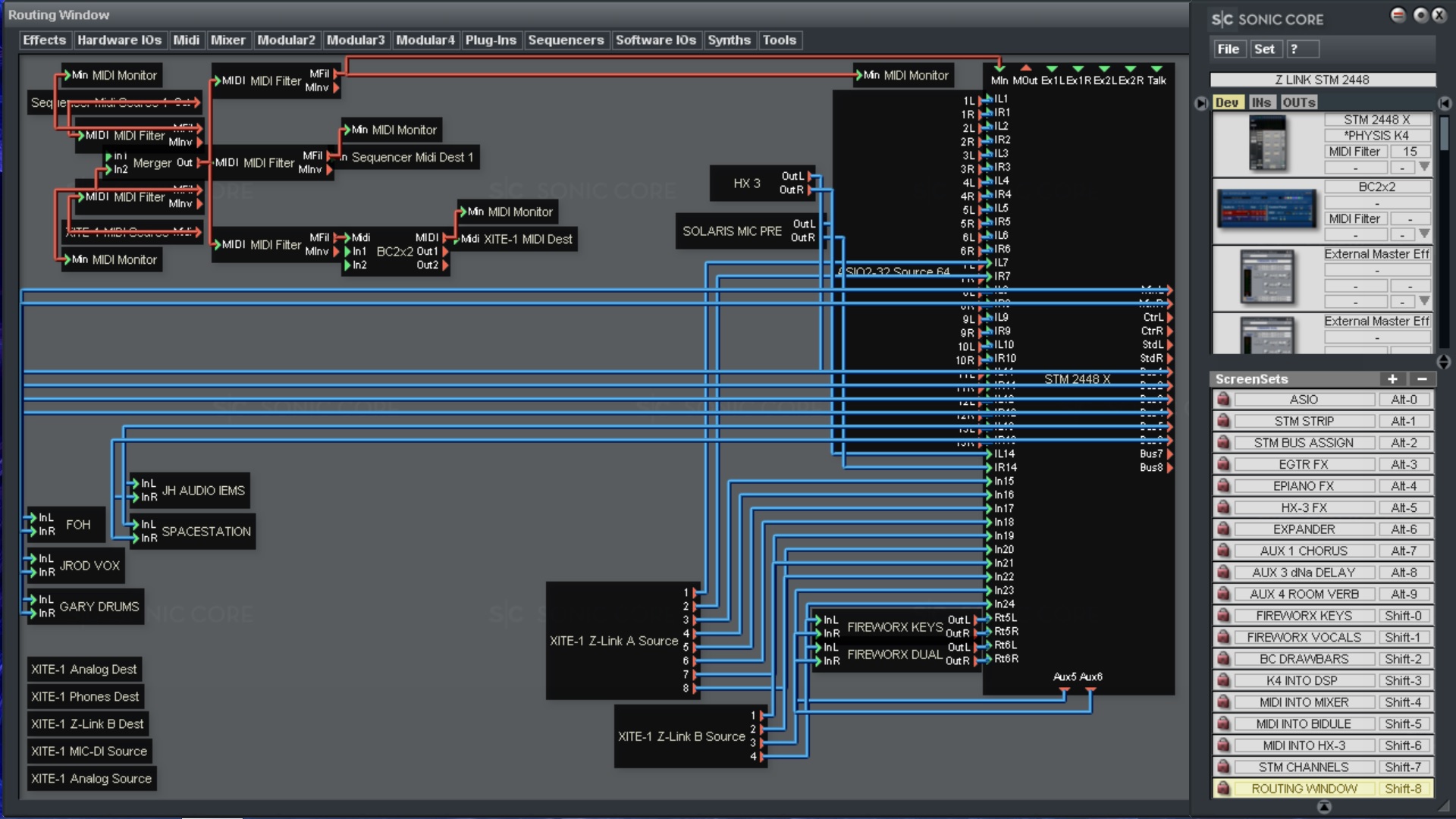 Z-LINK.jpg [ 450.21 KiB | Viewed 662 times ]