After listening to the rather native sounding FX ofn the
Behringer X32 Rack we decided to get the ADAT Card from
Behringer and do a drum sub mix and 3 x vocals into the
XITE-1 and back out via ADAT.
The Behringer x32 Racks are really nice but as far FX go,
those dogs don't hunt.
Each vocalists gets his own Modular based FX, and the
drummer gets some nice gated reverbs and flanging all
controlled real time in Scope with the BCF 2000 and QUNexus.
Modular has become a way of life.
For vocals the 256k delay lines can emulate the Unison vocal effects
that sound like 4 x tracks simulataneously, then the slow panned phase
works nice as we perform with stereo powered monitors.
Each side has QSC K15's and an 18" QSC Sub, then a pair of QSC K12s
for side fills.
THe Interpole is great for LoFi FX and other great specialty stuff.
OInverse Reverb for that reversed stuff, that feeds into a ducking Delay
as no to muddy up stuiff withn long tails, etc.
Attachment: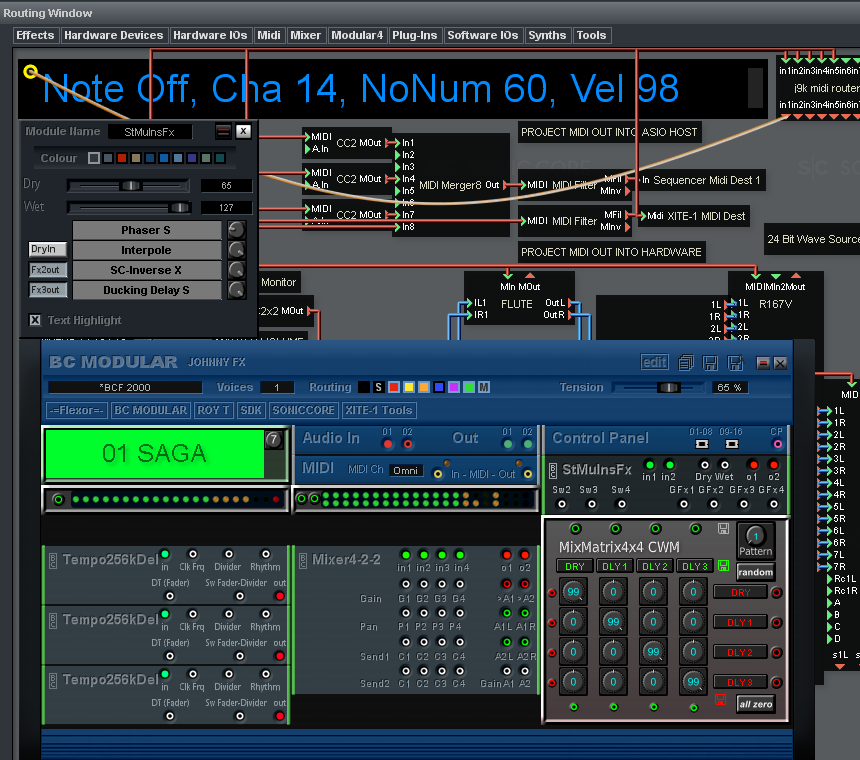 Untitled.png [ 193.8 KiB | Viewed 1908 times ]
Attachment: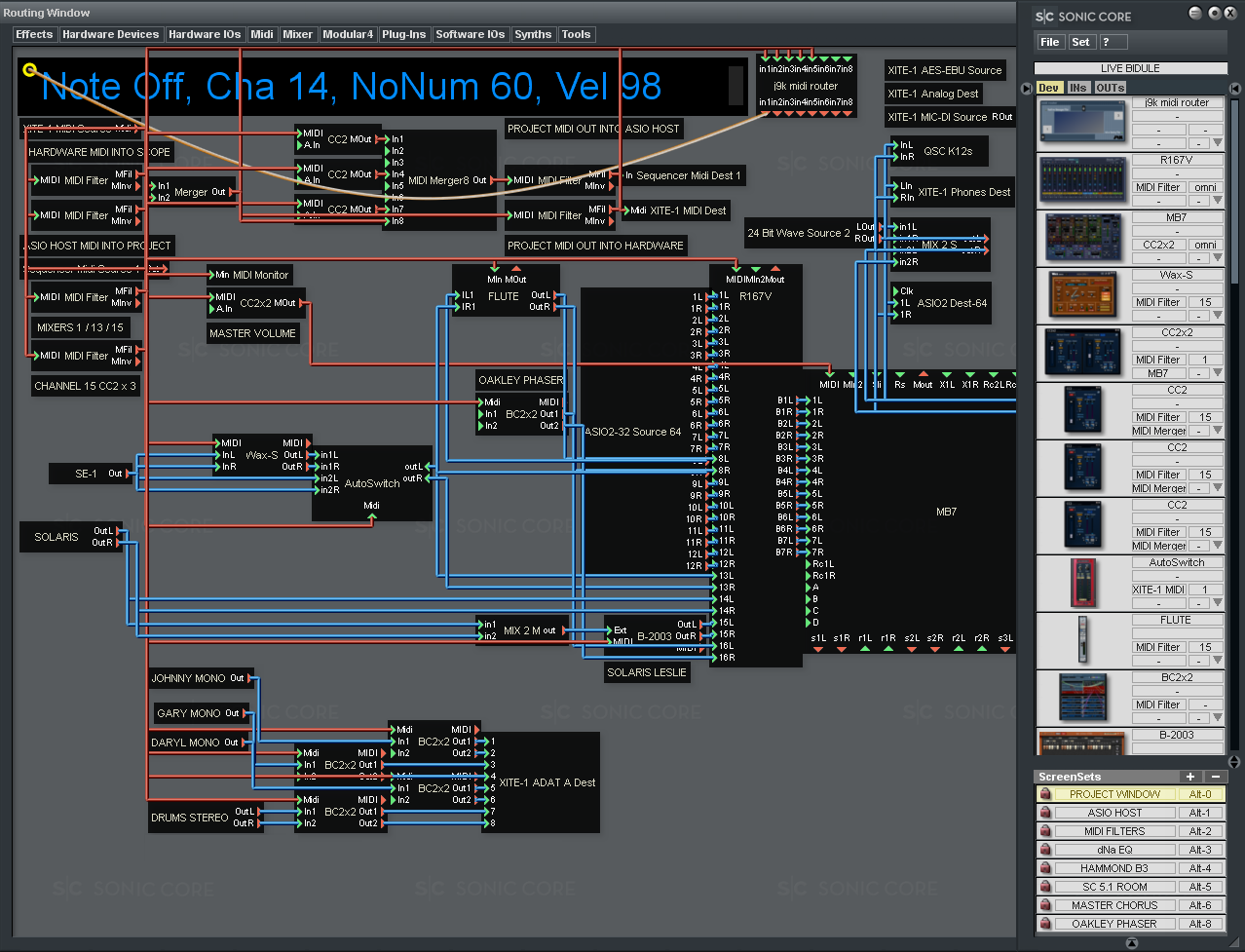 Untitled 1.png [ 247.55 KiB | Viewed 1907 times ]