I don't know if you put a lot of insert fx processor into all those mixer but if you do, you must fast get error message.. In fact, the best thing to do with xite is to use multifx inserts outside mixers. So, on the project window --> you'll be able to load much more things in this way. When I had my xite-1, at the beginning, I loaded all inserts in the STM mixer and I was quickly stucked by error/optimization (useless on xite) messages.. Now, I can load 4 or 5 time more things in this way :
Attachment: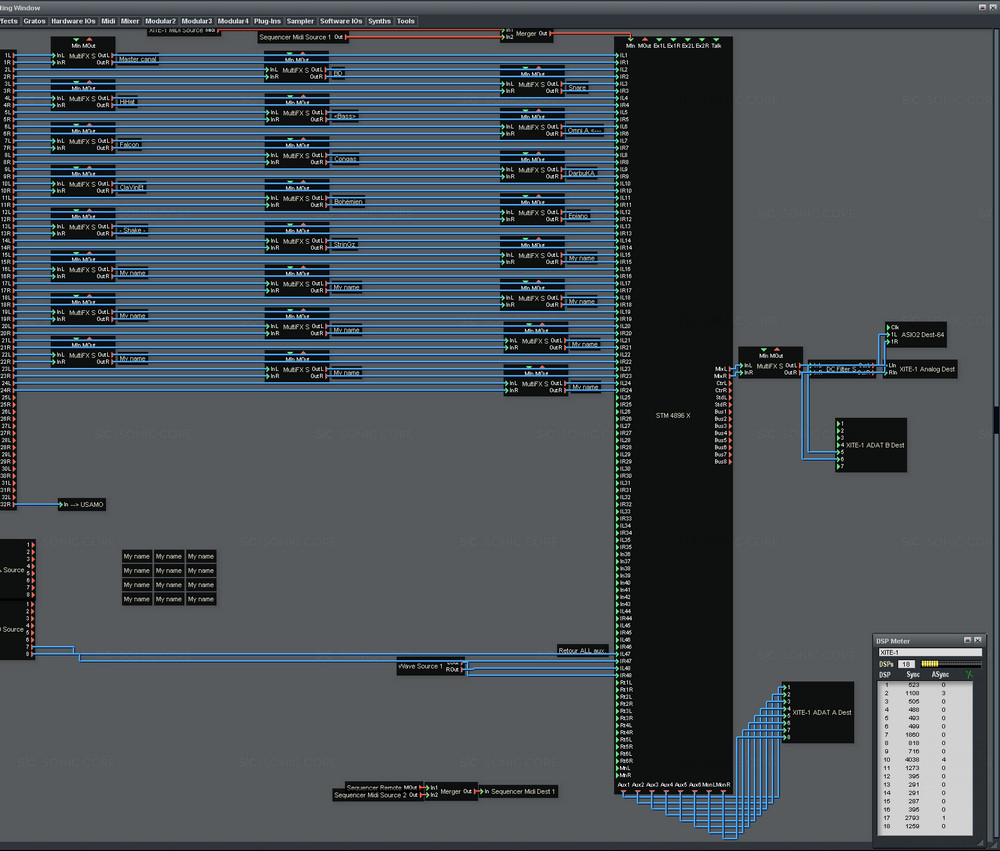 project.jpg [ 194.83 KiB | Viewed 785 times ]
There is already a lot of insert fx in all those multifx modules and you can see the dsp meter is still low. Of, it depends of what you want to do with Scope and your xite : are you sure you need all those mixers ? I'm not sure modular mixers were xite-1 optimized... Did you try to assign them to some dsp's ? Assigning asio i/o to dsp 2 is very important for loading more stuff.
And when I need more stereo aux or busses (there are already 8 stereo busses in STM 2448), I just add some small mixers (like micromixer) on the project window, this way is much less dsp heavy.
Have a try !