I'm trying to go from mono- to polyphony. I'm encountering - as expected - a lot of problems (i.e. DSP overload). But something seems to be wrong:
I've split my module into 2 modules having 16 partials each. In mono-mode, the load looks normal/balanced:
Attachment:
Monophone.png [ 41.88 KiB | Viewed 686 times ]
In polymode (2 voices, 1 module is assigned to DSP 16 the other to 17), the load looks unbalanced:
Attachment: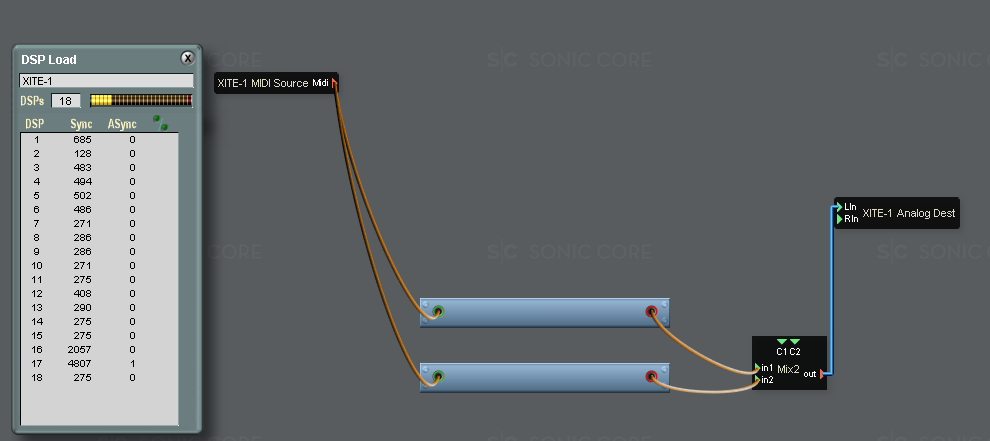 polyphone(2).png [ 39.89 KiB | Viewed 686 times ]
Any idea, how to solve this? In this situation, no sound can be produced. DSP seems to bead locked.