I am working on a MIDI Filter/Router.
4 MIDI sources, 2 filters per source, 4 x 2 router/mergers (8 MIDI outs)
I will release it shortly after I setup the preset parameters.
I would like to include MIDI data fields (like the MIDI Text modules), but can't figure out how.
Is there a module in SDK that I can use to extract the data and display in text fields?
Attachment: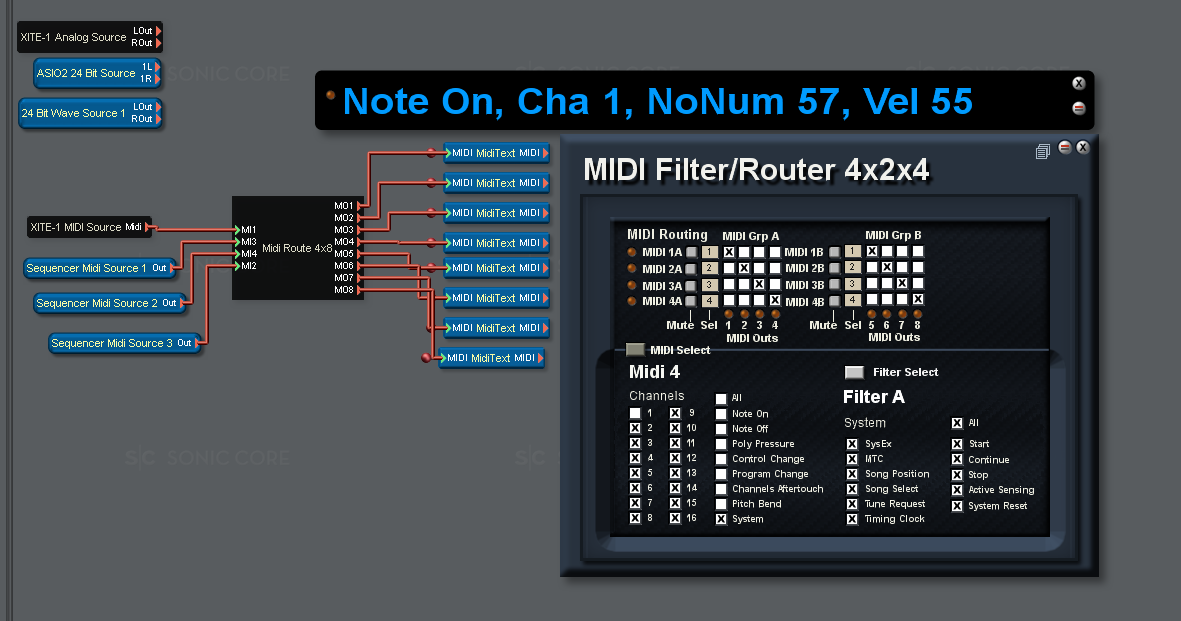 MIDIRouter.png [ 151.7 KiB | Viewed 795 times ]
maus