A 3 part lecture about extended techniques for the (DX7) FM algorithms.
It will be easy to 'translate' stuff to the Modular IV.
Thoughts on FM: beyond the algorithms part I
By Roland Kuit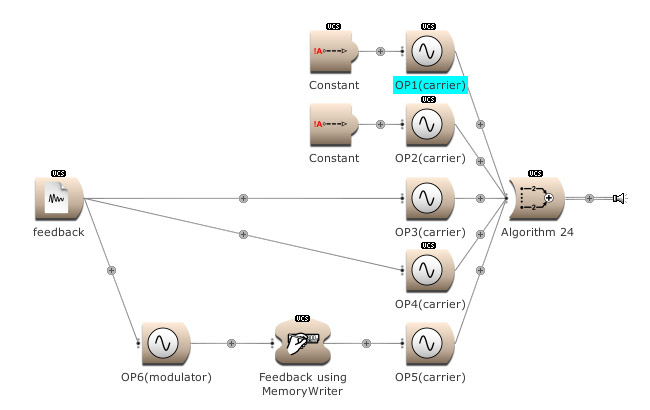 In the late 70's I found myself exploring FM techniques on the ARP 2600 the analogue way. Creating rich textures and, by using spring reverberation, blurring the spectrum, I found FM an extremely useful technique for creating impressive sonic structures. The aim of this writing is to find useful extensions of the FM technique in Kyma.
http://kyma.symbolicsound.com/thoughts- ... lgorithms/