dNa Optimus is the a great Live Delay unit too.
I totally automate it's parameters in real time every night.
By using the Dub 11 preset, tweaking it slightly and adding a Distortion plug
to the insert slot 1 I have exactly that old hardware sound I love so much.
Attachment: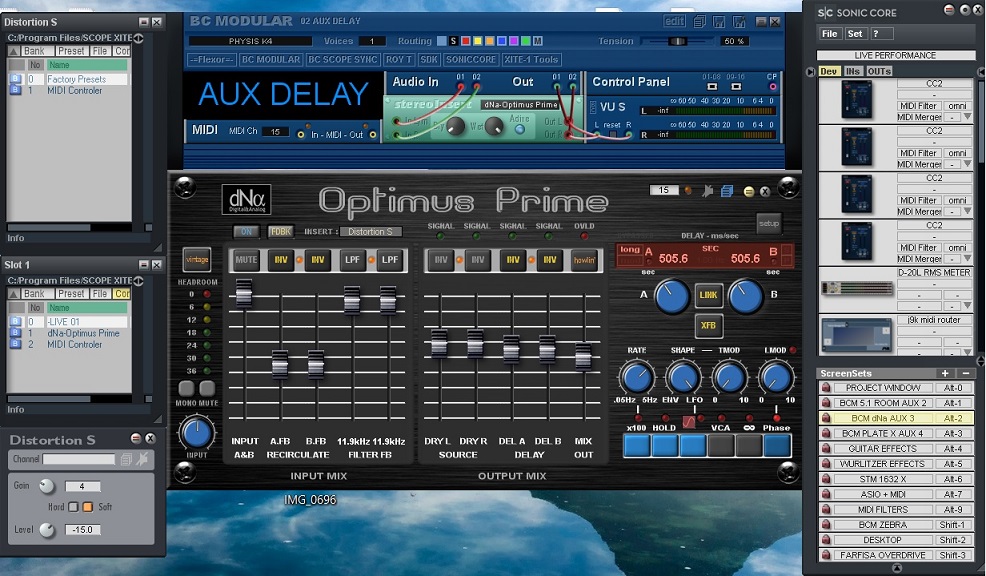 dNa.jpg [ 232.05 KiB | Viewed 2033 times ]