Hello Everybody,
today I took the time trying to bring my scope card back to life.
I did the following according to above recommendations:
I entered in the comand prompt (as admin)
bcdedit /set testsigning on
.
After reboot in the right lower corner I recognized the follwing...
Attachment: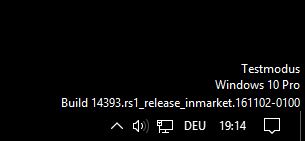 testpic.JPG [ 13.4 KiB | Viewed 1376 times ]
Finally the card does work again.
Thank you all for your help. Overall it took me 15 minutes.
Michael